Services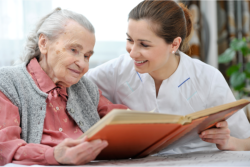 Justkier Home Health Agency LLC provides services to persons living in Broward county of South Florida.
We also have personnel who are licensed by the State and possess the competence to provide clients with the comprehensive care they require in their homes or care facilities. The entire staff at Justkier Home Health Agency LLC is insured, bonded and supervised by our management team under the direction of our Director of Nursing.
Home Care Services
These are the services we currently offer:
Our Approach to Home Care
Consultation


A

Justkier Home Health

Registered Nurse makes the initial assessment visit to each patient and develops a patient care plan based on the patient's needs and doctor's orders.

Caregivers


All

Justkier Home Health

caregivers must meet rigorous hiring standards. They are all licensed, bonded and insured with the State of Florida and are trained to give individualized care in a kind, professional and caring manner.

Supervision


Caring services and absolute professionalism by the field staff are critical requirements in our supervisory policy. Our DON (Direction of Nursing) maintains close contact with the field staff through an aggressive regimen of unannounced and pre-scheduled visits. Our on-call system allows us to immediately respond to emergencies or unexpected situations.

Partnerships




Justkier Home Health Agency LLC

will strive to partner with several hospitals, outpatient facilities and doctor offices. Our aim is to work with as many Health Insurance Companies as we possibly can. This will be done in hopes to minimize the out of pocket expenditures a client may incur. All supplemental insurance plans will be accepted.
Many challenges face all participants in the health care industry today. Patients and responsible parties need a responsive, low-cost Home Care Agency that they can trust, one that can guide them successfully through today's complex homecare system.
Help is readily available at Justkier Home Health Agency LLC. Simply give us a call to refer someone you love to our services or schedule an appointment for a consultation with our care coordinators. We can be reached at 954-533-2613.