Pediatric Patients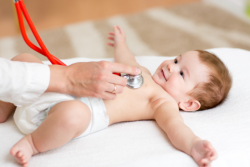 Justkier Home Health Agency LLC employs skilled nurses, therapists, and attendants who have specialized training in pediatric care. Our services are not only limited to infants, toddlers, and young children – we also care for young adults and children with special needs.
Knowing the delicate health conditions of our patients, we make it a point to carefully devise a plan of care while directly coordinating with their respective physicians. With a medically-sound plan of care, we are able to comprehensively approach the needs of children who struggle with:
Cardiovascular disease
Complex intravenous therapy needs
Chronic diseases
Cancer
Infectious diseases
Genetic disorders
Developmental Disabilities
No health issue should ever hold a child back from experiencing a meaningful childhood. Whether it is helping a child develop better communication skills or administering medication as part of their treatment, we hope to positively contribute to the quality of life of our young patients. Our goal as care professionals is for them to develop their fullest capacities and potentials. Additionally, we work closely with parents in the process of providing pediatric home health care.
Would you like to send your referrals for Justkier Home Health Agency LLC? Please feel free to give us a call at 954-533-2613 or refer your friend to our website.