Welcome to
Justkier Home Health Agency LLC
At Justkier Home Health Agency LLC we have always been guided by our goals and objectives to meet the needs of our clients. We seek to provide essential health and welfare services to the members of the same community that we inhabit. We are family owned and operated by nurses with more than 20 years experience in the healthcare industry and we strive to deliver the highest quality of service and care within the client's residence and alternative settings.
We also augment care and service that is provided by our community hospital and extended care facilities. Our skilled care professionals are ready to take on the many healthcare challenges that our clients face while being guided by our Mission Statement:

To champion the equality of life for parents and provide comprehensive, cost-effective services. We want to enable our clients to remain at home during times of illness and disability.
To provide quality, affordable home health care to the public and to serve with compassion and professionalism.
When you need help at home or in any alternative living environment, count on Justkier Home Health Agency LLC to provide you with the absolute best care possible!
Justkier Home Health Agency LLC, accepts private pay and private insurance:
Humana
Sunshine Health
MTI (MedComp USA, Inc.)
Children's Medical Services
Staywell
Wellcare
Integrated HomeCare Services
Simply Healthcare
Florida Community Care
Coastal Care
Independent Living System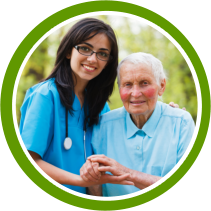 Our Goals and
Objectives
About Us